Enterprise resource planning (ERP) systems are complete, integrated systems that manage all aspects of a production-based or distribution business, aligning financial management, human resources, supply chain management, and manufacturing or distribution with the core function of accounting. ERP systems are used to provide transparency into the entire business process by tracking all aspects of production or distribution, financials, and back office. These expansive systems act as a central hub for end-to-end workflow and data. A variety of departments can view the information recorded by ERP systems to ensure the correct procedures are taking place.
ERPs are used by manufacturing and distribution companies. Instead of using standalone products (which may not properly integrate) in each separate department, ERP systems provide cohesiveness from the beginning to end of all business processes. This assists in the expansion and growth of a company. While ERPs cover a wide range of functionality within themselves, they may integrate with CRM software and PSA software products. Users may also choose to integrate standalone products to form a unique ERP system. Others might solely select specific modules from an ERP system that are sold uniquely to best match business needs, instead of purchasing the entire suite.
ERP systems provide a variety of modules, and while each business has unique requirements, most ERP systems offer the following:
Accounting features like general ledger, accounts payable/receivable, budgeting, and cash management
Human resources (HR) functionality such as recruiting and payroll, or integration with HR and payroll solutions
Basic sales and customer management features or integration with CRM solutions
Functions to create different types of quotes, sales orders, and returns
Purchasing workflows and purchase order management
Inventory and warehouse management software including picking, packing, and shipping
Advanced supply chain modules like demand planning and transportation management for distribution companies
Production modules that include bill of materials (BOM), manufacturing resource planning (MRP), and quality management features for manufacturing companies
Reporting and analytics for all the modules included in the ERP solution. Some project-centric companies may run similar
project-based ERP systems
that do not focus on product manufacturing but still offer an end-to-end business solution.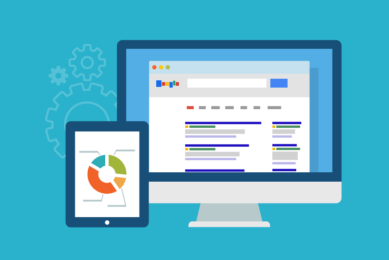 This website achieved Google ranking in four months: Ranks #1-#3 for keyword "Opertray"
Foti Semanjaku
CEO & Founder
"Kam pare shume kompani qe bejne SEO por digiWEB eshte preferenca ime. Kane strategjine e duhur dhe eshte kenaqesi te punosh me ta."
Our affiliate management team can establish a clear understanding of your brand, proposition and products to help you outperform your competitors. We possess the technical and strategic experience necessary to allow us to connect you with multiple networks, verticals and publishers most suitable for you while delivering optimal placement and generating volumes of genuine sales.
It is also important to maintain a trusting relationship with your affiliate sites by making sure you are paying commission within the agreed-upon deadline. We believe that the key to a successful campaign is maintaining a strong relationship with your affiliates in order to help build their trust in your brand. That is the reason why our professionally trained experts use innovative strategies and relationships with other top affiliates to increase your sales and leads within a performance-based model.
YOU NEED A CUSTOM ERP SYSTEM
Let us help you get your ERP in your needs
Custom Erp systems made in your needs in mind. We can develop any erp system based on your requests